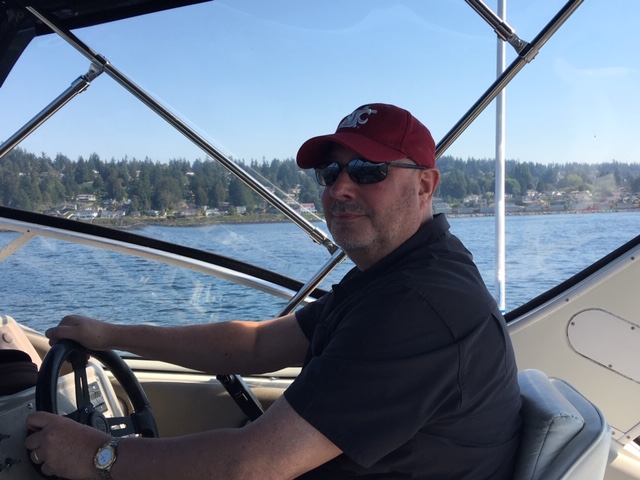 Michael Stewart
Principal, Maxus Investigation
P.I. License # 4078
These days many people have P.I. licenses, but what are their professional backgrounds and exactly what applicable experience will they bring to your case?
I've been involved in the criminal justice system my entire adult life. After college, I gained invaluable experience while working with convicted felons for the Washington State (DOC) Special Offender Center. I then worked on the front lines, often undercover, as a Special Agent for the Department of Justice/ATF, including one year with the FBI's Joint Terrorism Task Force. I was a Supervisory Special Agent for five years, before retiring to begin private practice.

I chose criminal investigative work because I have dedicated my life to defending the constitution and upholding the law. I believe for our legal system to function effectively, a vigorous and adversarial relationship must exist between the prosecution and defense. I understand the way prosecutors think and the way they prepare their cases. I also understand the mindset of the accused. This perspective helps me ensure clients are fully prepared for what awaits them in the criminal justice system.
Criminal defense is, by nature, exactly that – defending the client against State or Federal charges. In addition to standard defensive work—fully investigating every detail of the prosecution's case—I offer my clients a fresh perspective. By approaching the same case on offense, as if I was law enforcement investigating the crime myself, I help ensure every angle of the case has been questioned and fully investigated. I can often find evidence that may have been missed and identify pertinent witnesses. I also have a realistic understanding of individuals charged with serious crimes. One of my strengths is the ability to carry out competent interviews with both friendly and adversarial witnesses.
Maxus Investigation has been instrumental in securing advantageous plea offers, reduced charges and not guilty verdicts. Every investigator from Maxus Investigation is a fully-vetted, experienced former law enforcement professional. When criminal defense attorneys work with Maxus, they can rest assured their clients will receive the best possible outcome. Difficult clients are our specialty.
MEMBERSHIPS
Washington Defender Association (WDA)
National Association of Legal Investigators (NALI)
Washington Association of Legal Investigators (WALI)
HONORS
American Legion Silver Valor Medal
Law Enforcement Commendation Medal
VFW Law Enforcement Medal
Chapter Appreciation Award – Disabled American Veterans
MOPH Law Enforcement Award
Department of Justice Special Act Awards (Numerous)
Department of the Treasury Special Act Awards (Numerous)
TRAINING/EXPERIENCE
U.S. Intelligence Community –
National Collaboration School
Federal Supervisory School
One of the Founding Members – Seattle Violent Gang Task Force (three years)
Full Time Member – FBI Joint Terrorism Task Force (one year)
Graduate Reid Tech Technique Interviewing and Interrogation Training
Federal Law Enforcement Training Center – Complex Investigations
Federal Law Enforcement Training Center – Advanced Undercover Investigative Techniques
Federal Law Enforcement Training Center – ATF National Academy (007)
Federal Law Enforcement Training Center – Criminal Investigator Academy (CI-930)
Baccalaureate Degree – Washington State University